SIGN UP AND RECEIVE UP TO $200 FREE PLAY
Join the Players Club and receive $25 free play just for signing up!   Then earn 250 slot points on signup day and you will receive $175 more free play – for a total of $200 free play!  Please visit the Players Club at the casino to sign up.
PLAYERS CLUB RULES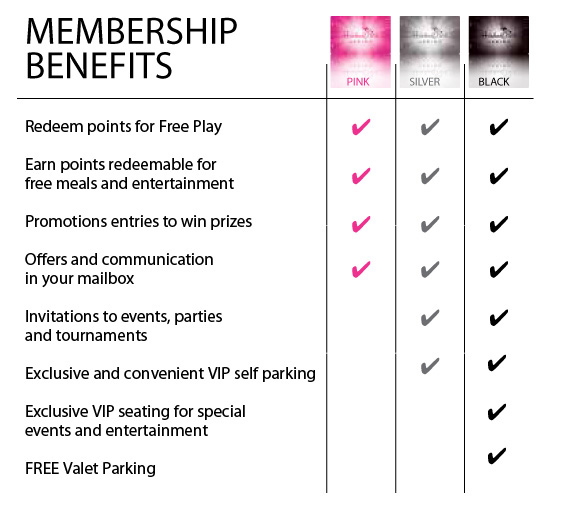 Hialeah Park Casino Player's Club membership is free.
You begin receiving benefits immediately upon qualification. Benefits will last through the end of the next membership period.
Points must be earned every six (6) months to maintain membership level. Qualifying membership periods January – June, July – December.
Pink Level = 1 – 8,999 Points
Silver Level = 9,000 – 21,999 Points
Black Level = 22,000 + Points
Members must be 18 to play poker and 21 or older to play slot machines. Valid photo identification is required for membership and all transactions.
It is the member's responsibility to make sure their Player's Club card is properly inserted into the slot machine and verify its acceptance throughout the duration of the play.
By becoming a member you acknowledge your permission for Hialeah Park Casino to correspond with you via mail, email or telephone.
Player's Club members are responsible for notifying Hialeah Park Casino of any changes in name, address, email address and phone number.
Members are allowed only one (1) account per person. Rewards are not transferable.